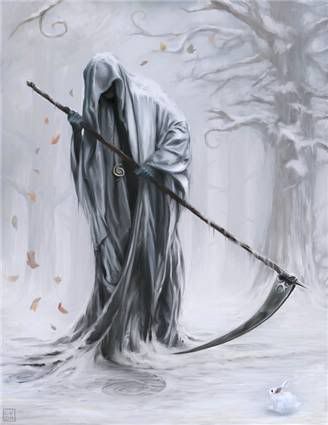 1. "Death special: How does it feel to die?": A question to ponder—the House staff wishes you all a Happy Halloween! (Hattip to Boing Boing. Illustration by Cyril Van Der Haegen.)
["If the flow of freshly oxygenated blood to the brain is stopped, through whatever mechanism, people tend to have about 10 seconds before losing consciousness. They may take many more minutes to die, though, with the exact mode of death affecting the subtleties of the final experience. If you can take the grisly details, read on for a brief guide to the many and varied ways death can suddenly strike."]
***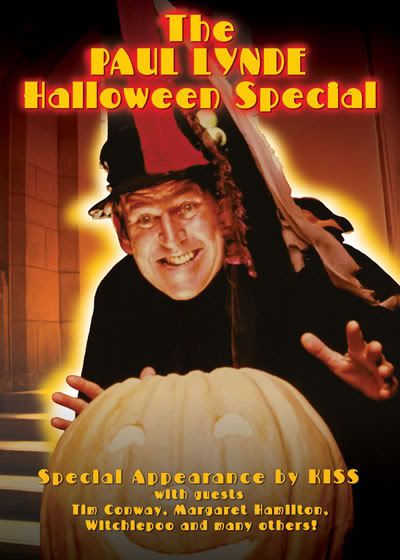 2. "Mr. Center Square and His '70s Party": Just out on DVD—buy it, rent it, sell your ass on the street to get it. (And see our Clip of the Day.)
["The cast—I kid you not—included the four original members of Kiss, a future Golden Girl, Fonzie's main squeeze from "Happy Days," a Mormon singing duo and two of the most beloved witches in all of baby-boom-era pop culture. But the truly jaw-dropping thing about "The Paul Lynde Halloween Special" is that this notorious hourlong variety extravaganza, largely unseen since its 1976 ABC broadcast, is actually out on DVD. As Mr. Lynde himself might say, "Hoo-ra-a-ay!""]
***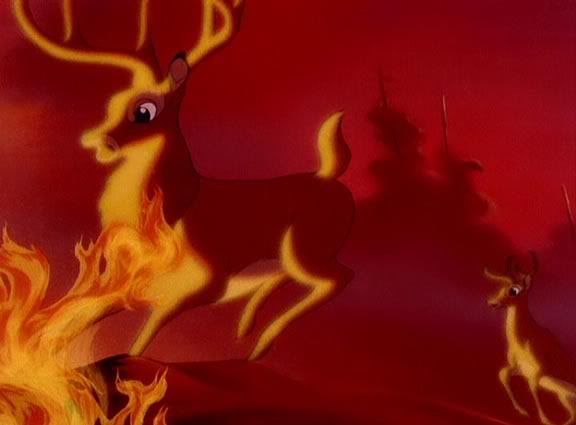 3. Richard Corliss unveils his "Top 25 Horror Movies". (Hattip to Jim Emerson.)
["Now this is how to make a list. Richard Corliss writes for Time magazine, a mainstream publication, but that doesn't prevent him from slipping in those inspired, idiosyncratic Corli-cues™ of his. (I just made up that word, and I know it's not a very good one.) Argue all you like with RC's choices (that is the point), this list strikes me as a brilliant balancing of the expected and the unexpected, the mainstream and the marginal, from 1896 to 2004. I think it will thrill you. It might shock you. It may even... horrify you! So if any of you feel that you do not care to subject your nerves to such a strain, now's your chance to, uh, well, we warned you."]
***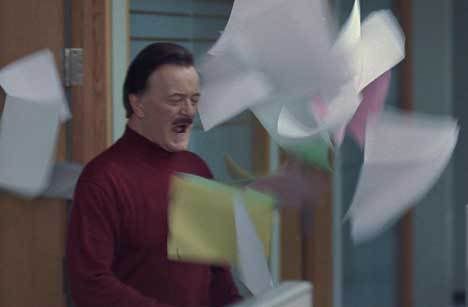 4. "Robert Goulet dies at age 73": Off to Camelot.
["Robert Goulet, the handsome, big-voiced baritone whose Broadway debut in "Camelot" launched an award-winning stage and recording career, has died. He was 73. The singer died Tuesday morning in a Los Angeles hospital while awaiting a lung transplant, said Goulet spokesman Norm Johnson. He had been awaiting the transplant at Cedars-Sinai Medical Center after being found last month to have a rare form of pulmonary fibrosis."]
***



5. A.W. on The Kite Runner; American Gangster & Mr. Untouchable; and Joe Strummer: The Future is Unwritten.
["Temple avoids now fashionable pop idolatry by keeping Strummer's life story in a political and artistic context. Strummer's very candid peers help, yet there are too many celebrity testimonials. (Did Scorsese honestly base the style of Raging Bull on The Clash's propulsive rhythms?) But most importantly, Temple shows how the music expressed Strummer's experiences. The "Should I Stay or Should I Go" sequence ought to set the standard for artistic/biographical interpretation. Every music lover should see it—and so should Todd Haynes."]
***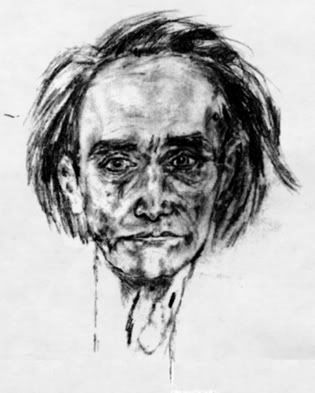 Quote of the Day: Antonin Artaud
"We do not die because we have to die; we die because one day, and not so long ago, our consciousness was forced to deem it necessary."
***


Image of the Day (click to enlarge): Large Marge sent me. From the amazing Pumpkin Gutter.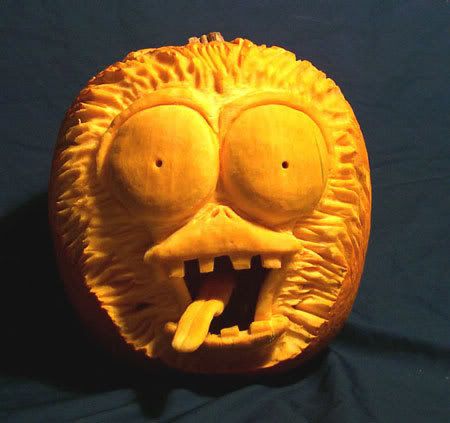 ***


Clip of the Day: Paul Lynde and Margaret Hamilton meet KISS.
_____________________________________________________
"Links for the Day": Each morning, the House editors post a series of weblinks that we think will spark discussion. Comments encouraged.